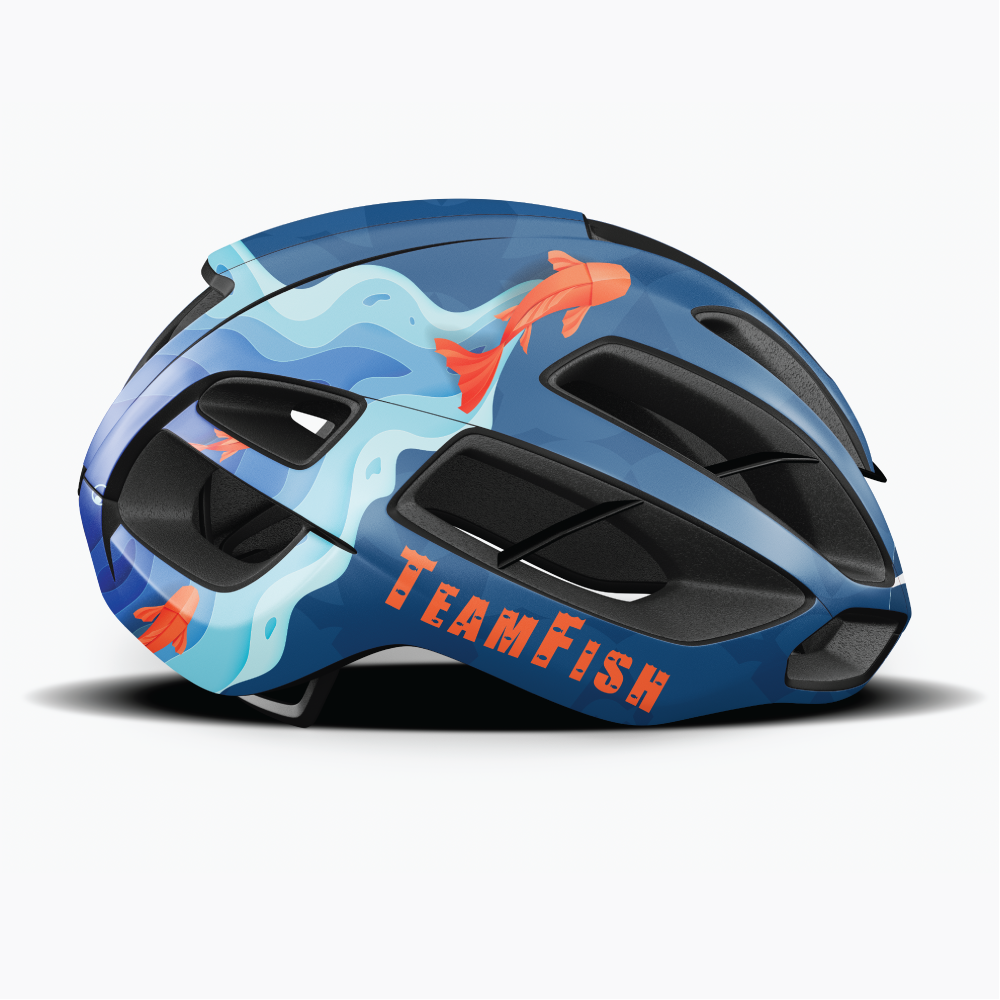 Team Fish KASK Protone ICON
---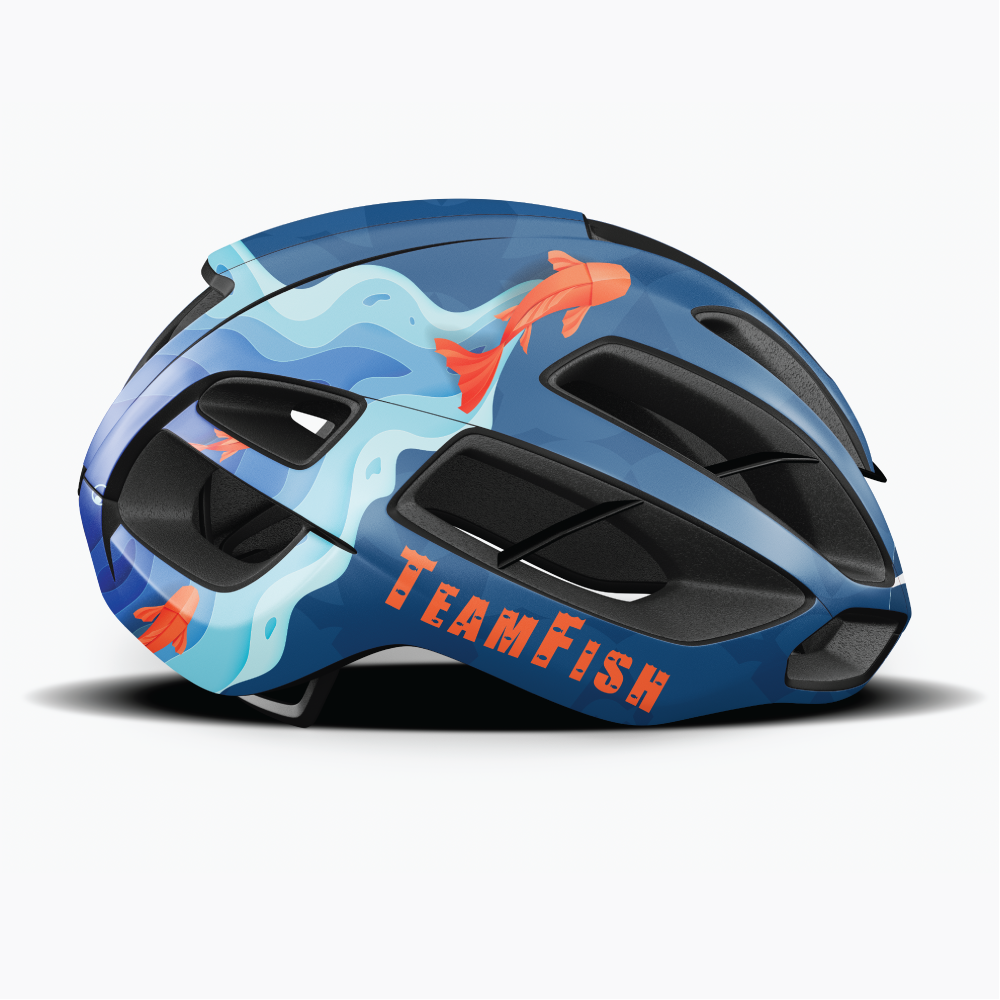 Thank for for your interest in the Custom KASK Team Fish Protone ICON, by Birdworx.
The KASK Icon is redesigned internal frame that gives the wearer greater safety. Seamless technology joins the lower and upper parts of the shell to give it a refined, elegant look and improved aerodynamics.
The new OCTOFIT+ adjustment system optimizes the helmet's comfort and stability, while a vertical stabilizer across the nape of the neck provides ergonomic neck support and delivers enhanced balance and a customized fit. Its large rotation cap coated in a special rubber increases finger grip, and a reflective insert in the rear helps keep the helmet's wearer even safer. The internal lining is made of CoolMax® fabric which, as well as being comfortable and quick-drying, is also removable and washable.
As is standard with all KASK helmets, the Protone Icon has been developed in accordance with the KASK ROTATIONAL IMPACT WG11 TEST protocol, an objective, scientific approach to measuring the helmet's performance against rotational impacts.