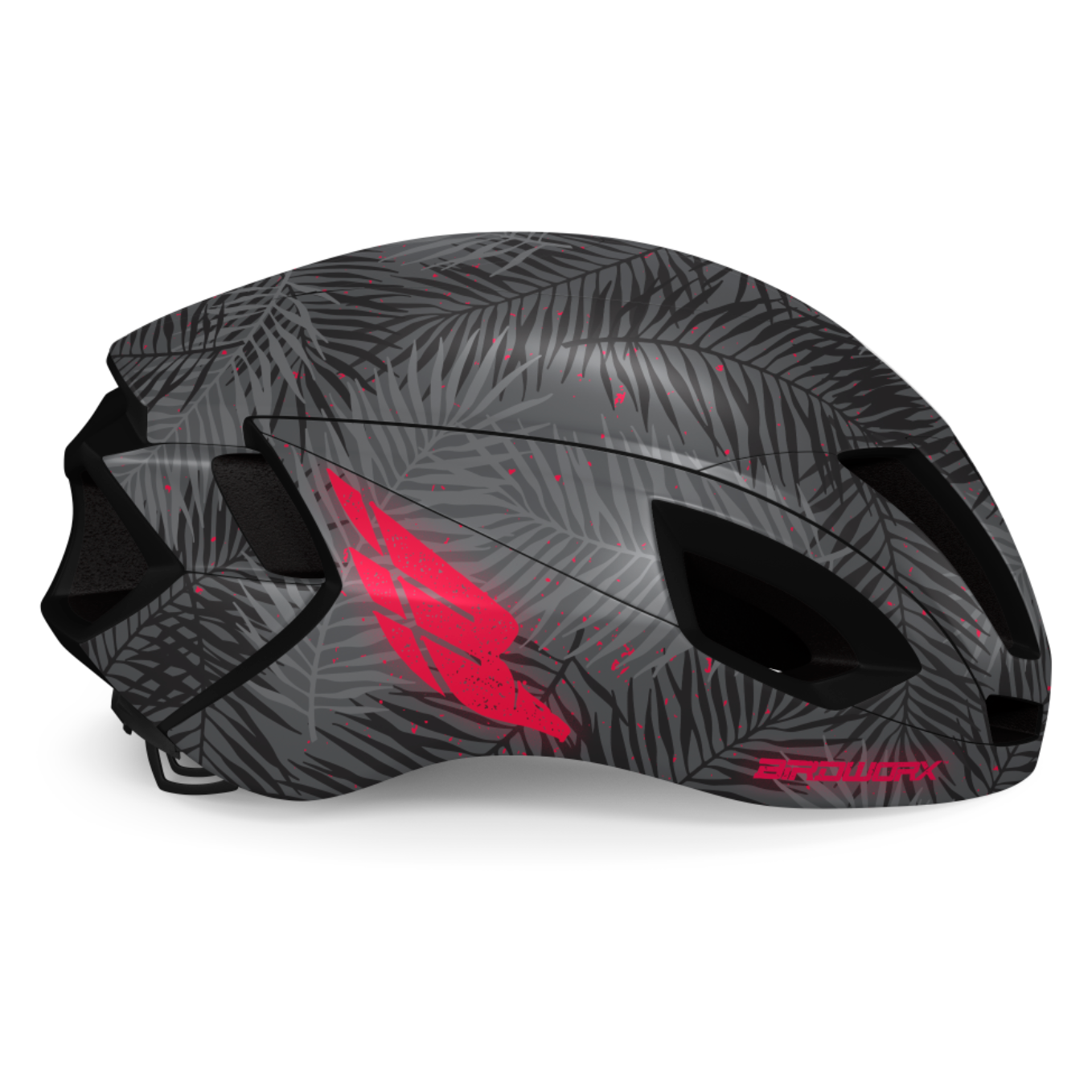 BIRDWORX TROPICAL for LIMAR AIR-SPEED
---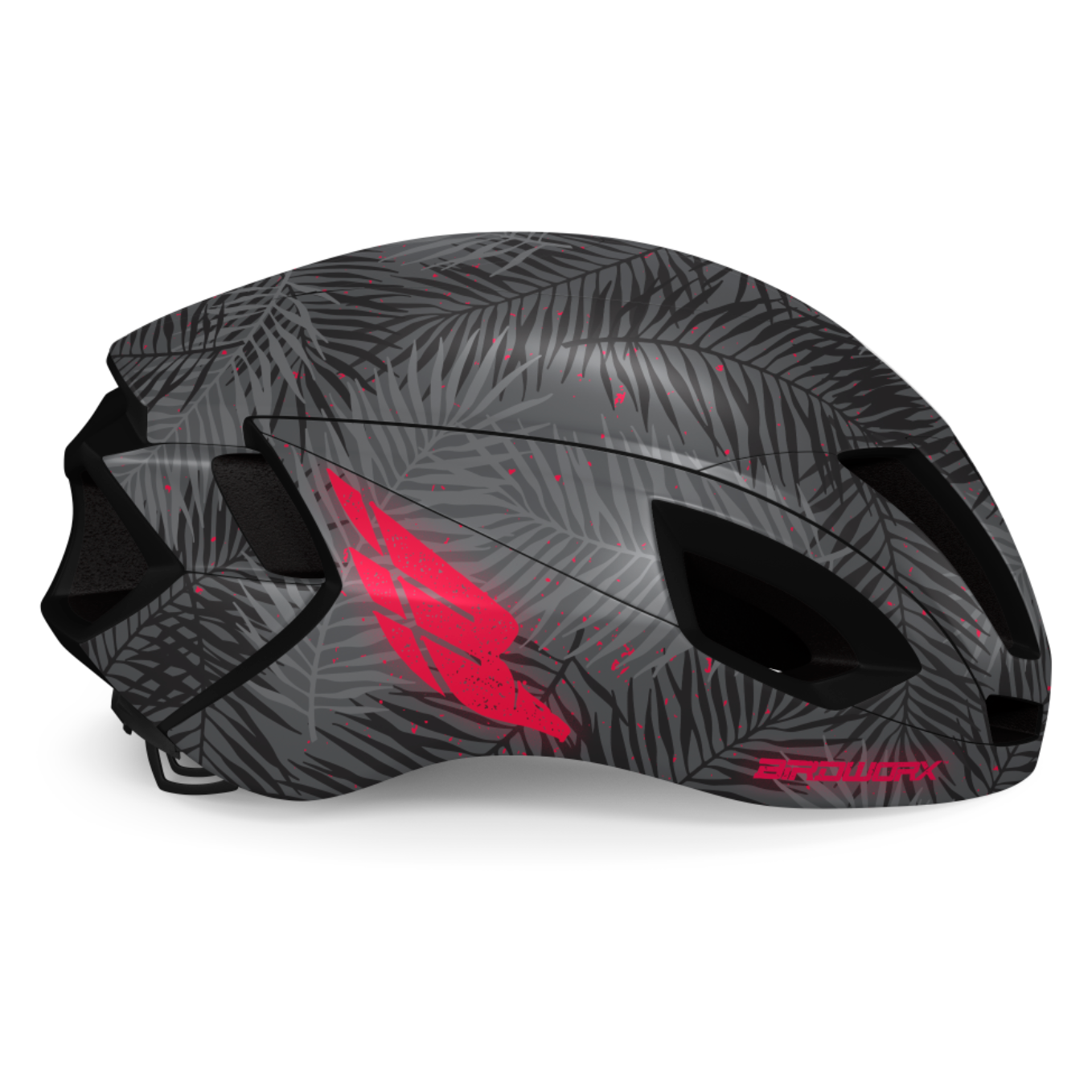 Printed to last on the industry's best medium-tac vinyl with high ultimate adhesion 

Covered in our signature matte finish for an aggressive and unique look 

Hides the wear and tear of a tired helmet

Protects the original finish a brand new helmet

Easily removable and residue free
PLEASE NOTE:  If you already have a helmet... you will need to send it to Birdworx so we can apply the skin for you.  We do not charge for this and is the only way we can ensure that skin is applied correctly. 
We do understand that people are great at applying stickers but unfortunately we will not send helmet skins out separately.  The shipping cost is much cheaper than having to purchase a complete skin for your helmet when you make a mistake trying to apply the skin.
Please ship your helmet to the following address:
BIRDWORX
ATTN: YOUR NAME
1035 PARKWAY DRIVE SUITE 5A 
SPRING HILL, TN 37174


DISCLAIMER: Some helmet manufacturers use weaker clear coat and finishing processes than others. If a skin has been on a helmet for a long period of time, the skin may pull up logos or areas of clear coat.