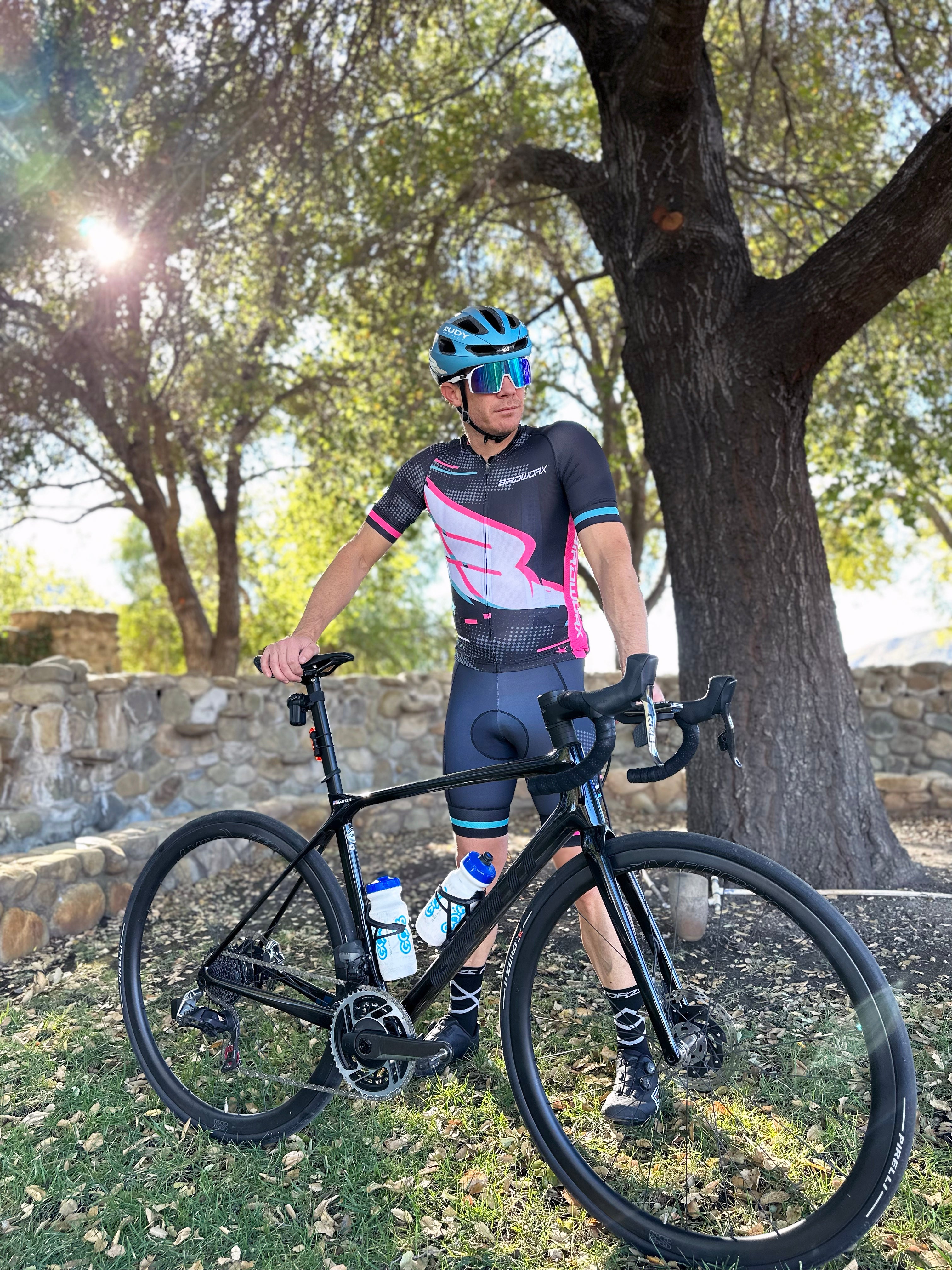 BIRDWORX ABI SIGNATURE BIBS
---
BIBS:  Built with competitive cyclists in mind, the SOLAR PRO custom bib short is constructed from MITI Italian fabrics, with wide format Swiss 7.5cm power band grippers, and a laser cut articulated mesh bib brace. The newest upgrade now comes with X-Matte fabric that provides richer color with an attractive matte finish. The SOLAR PRO includes a professional grade Italian Bormio D20 5+ hour rated chamois, or choose to upgrade to the Space Series chamois offering 9 hours of riding comfort from Elastic Interface.

PLEASE NOTE: We do not keep these items In-Stock.   When you place an order we send it to Jakroo for production and you order is shipped directly from Jakroo facility.
Orders from Jakroo take about 2 weeks for delivery.
There are NO refunds on kits once your order is placed.